An Alternative Solution to Employee Health Insurance
If you are a small business, finding affordable health insurance for your employees can be a challenge. You know that employer-provided health coverage is a key component of recruiting and retaining employees, but you have a limited budget to work with. Fortunately, Premier One offers a clear solution for establishing health insurance for your small business. Premier One is a TPA (Third Party Administrator) program that was developed to assist employee's pay individual Marketplace insurance premiums through payroll deduction. Join Scott Pearson of PMG Agency and Premier One for an informative webinar that can help you and your employees cut down on healthcare costs.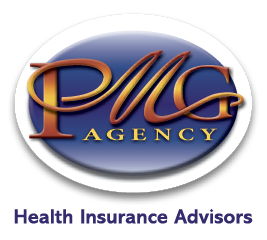 The Changing Landscape of Data Privacy and Security
Data privacy and security are ever-changing from both a legal and a technical perspective. Cybersecurity professional and Barrett McNagny business attorney, Justin Molitoris, and John Henry, owner of the digital design firm JH Specialty, have teamed up to provide insights on how to manage and maintain data securely. From privacy policies on the website, to internal data management, and to data mapping they will provide the latest information on how to retain data legally and what technical resources are available to help businesses..


What Employers Need to Know
Presenters H. Joseph Cohen and Rachel Steinhofer discuss President Biden's "Path Out of the Pandemic" action plan regarding vaccine mandates, OSHA's recommendations and the options available for employers. They review vaccine incentives and policies and procedures regarding maintaining vaccine and COVID tests.


Date Privacy: Protect Your Company's Data
Justin Molitoris, a business attorney and Certified Information Privacy Professional, provides information on how to protect on of your most valuable assets as a business- your data. He discusses the current U.S. privacy law landscape, entity privacy plans and policies, and data breach risks and responses.


Elder Law with Beers|Mallers, LLP
Experienced attorneys from Beers|Mallers, LLP walk you through the do's and dont's of estate planning as it relates to long-term care. Jesica and Heidi go into detail about the financial aspects of assisted living, in-home care, writing a last living will and so much more.

A conversation with Lt Gov Suzanne Crouch and St Sen Liz Brown
Suzanne Crouch and Liz Brown discuss past and future projects in the Hoosier state regarding community development, broadband internet, affordable housing, tourism and much more.
Master Mobile and Web Marketing
Sean Finch with Circle Creative offers tricks of the trade to optimize your mobile and web marketing campaigns. This informational webinar walks you through the basics of internet marketing tools and the hallmarks of an effective advertisement.