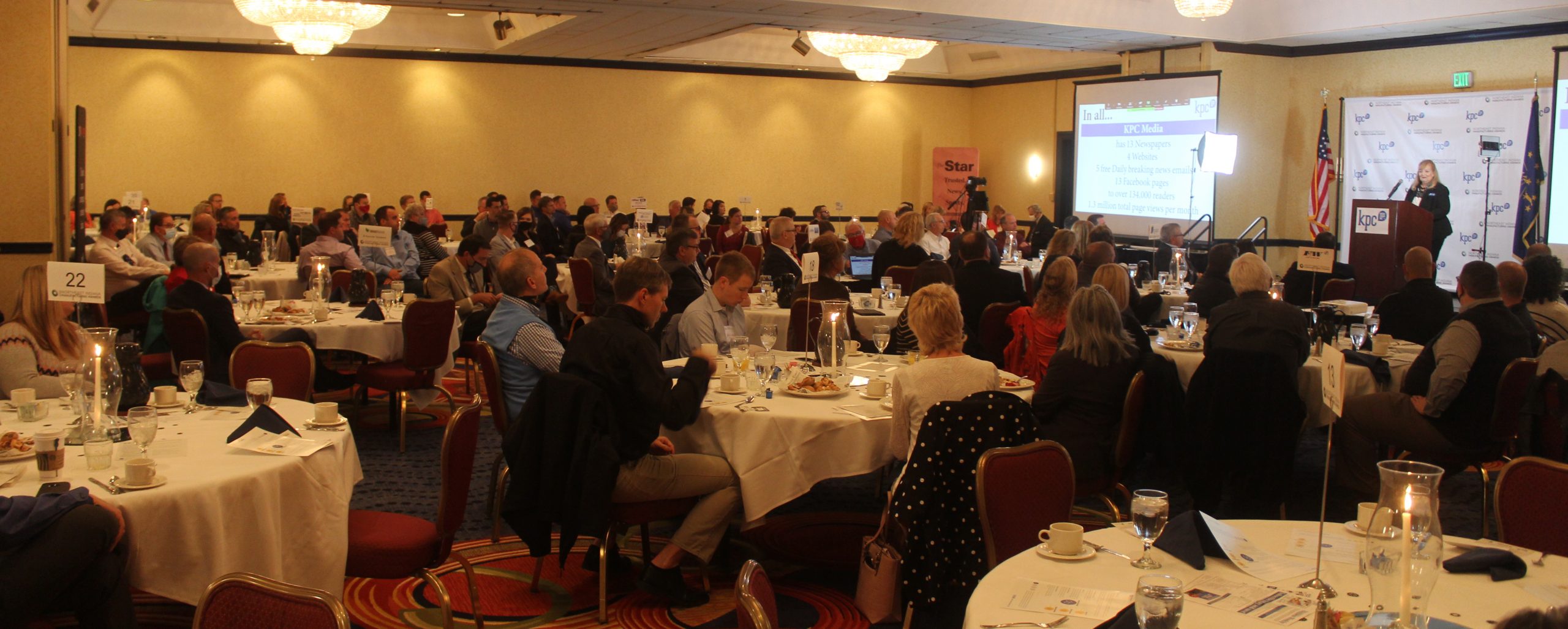 2021 Nominations Are Open!
First held in 2020, the Northeast Indiana Manufacturing Awards recognize outstanding manufacturers in our region.
Assisted by area manufacturing leaders, this networking event brings together top plant managers, vendors, political leaders and the public to discuss issues of importance to this critical segment of our community's employment base.
Companies are nominated for awards and then voted on by the readers of KPC's newspapers and websites for their commitment to excellence, workplace diversity, environmentally-friendly practices, innovative workplaces and the overall strength of manufacturing in our Northeast Indiana communities.
This year the event will also feature an expo where vendors can demo their products, make valuable networking connections and gather hot leads.
Wednesday, October 18, 2021 - SAVE THE DATE!
7:30am - 9:30am
2020 MANUFACTURING AWARDS
Total State of Indiana output from manufacturing was $102.09 billion in 2018, the most recent data available, an increase of 29% from 2008.

Manufacturers in Indiana account for 27.84% of the total output in the state, employing 17.24% of Indiana's workforce.
Indiana is a national leader in the concentration of wages and employees in manufacturing, with 7 of the 12 counties in Northeast Indiana in the top 3% or 4% of all counties in the U.S. with a strong manufacturing base.
In the 12 counties of Northeast Indiana, manufacturing represents 29.0% of all jobs (based on latest data available prior to the Covid-19 crisis)

By product area, leading the way were chemical products, motor vehicles and parts, primary metals, fabricated metal products, food, beverage and tobacco products, and machinery.

There were an average of 542,000 manufacturing employees in the state in 2018, with an average annual compensation of $77,234.69 in 2017.

Manufacturers help to drive Indiana's economy, with $38.14 billion in manufactured goods exported in 2018, of which 46.95% of the products manufactured here headed to Canada, followed by 32.83% going to Mexico. This helps create jobs in the state, with 24.70% of manufacturing employment stemming from exports. Small businesses comprised 85.00% percent of all exporters in Indiana, in the most recent data available.

Northeast Indiana's largest manufacturing employers include Zimmer Biomet Orthopedic Supplies with 4,370 employees; General Motors Trucks with 3,900; Steel Dynamics, Inc. Scrap Metal Processing & Steel Manufacturing with 2,822; LSC Communications Book & Other Specialized Printing with 1,935; BF Goodrich Tires 1,640; and Thor Industries, Inc. Recreational Vehicles & Travel Trailers with 1,467, to name a few according to recent information published by the Northeast Indiana Regional Partnership.
This Greater Fort Wayne Business Weekly special publication highlights the amazing manufacturers in our region. It features the winners and semi-finalists of the 2020 Northeast Indiana Manufacturing Awards, as well as commentary from Congressman Jim Banks and William S. Konyha, President and CEO of The Regional Chamber of Northeast Indiana.
THANK YOU TO OUR 2020 SPONSORS!