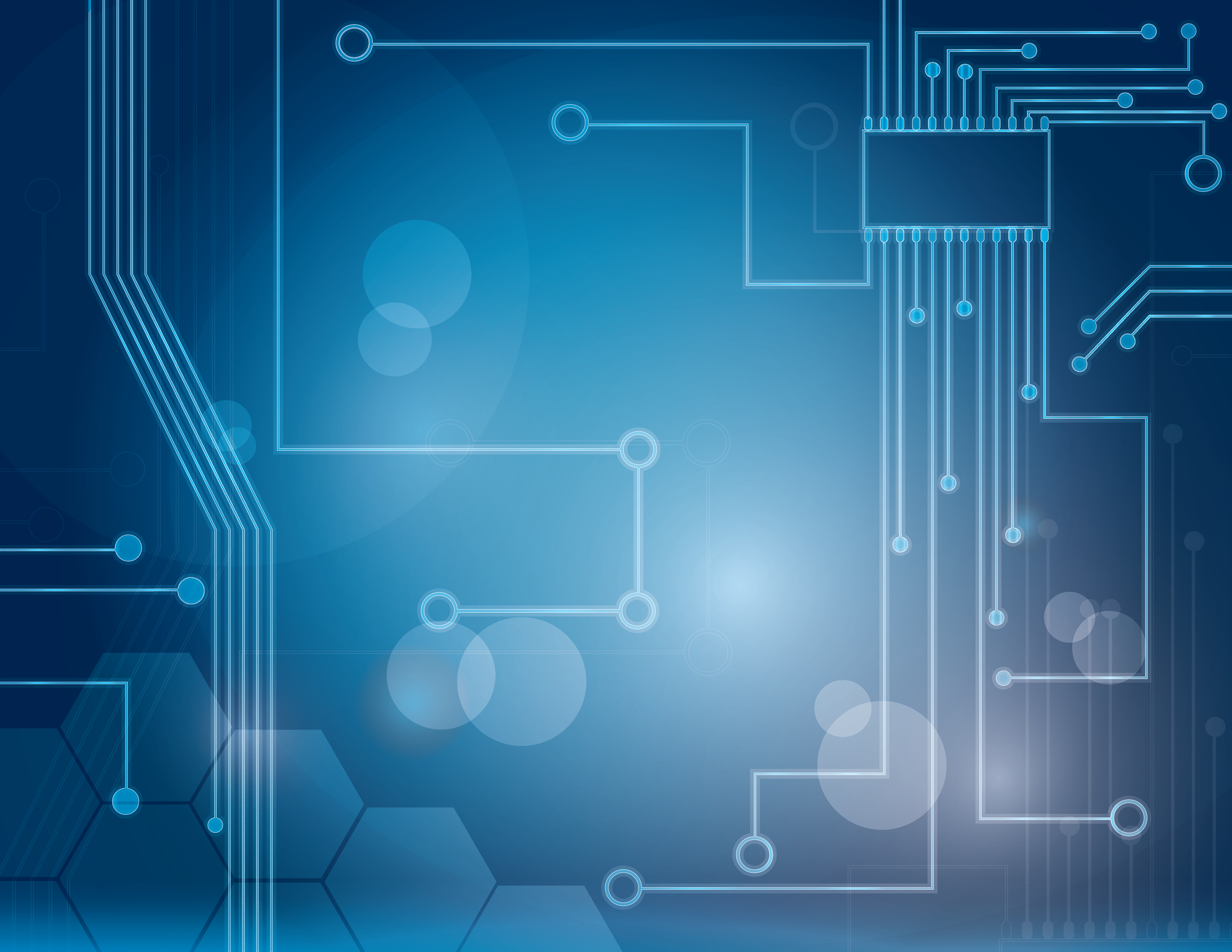 2021 Nominations are Officially Closed
Submit your nominations for the 2022 Innovation Awards early! Follow the link below.
Greater Fort Wayne Business Weekly will be honoring 10 of our region's most innovative companies and individuals. Nominations will be accepted though May 10th, 2022. Winners will be selected by a panel of expert judges and honored at the 2022 Innovation Awards ceremony. Winners will also be featured in the Greater Fort Wayne Business Weekly special commemorative section.
Thank you to our sponsor!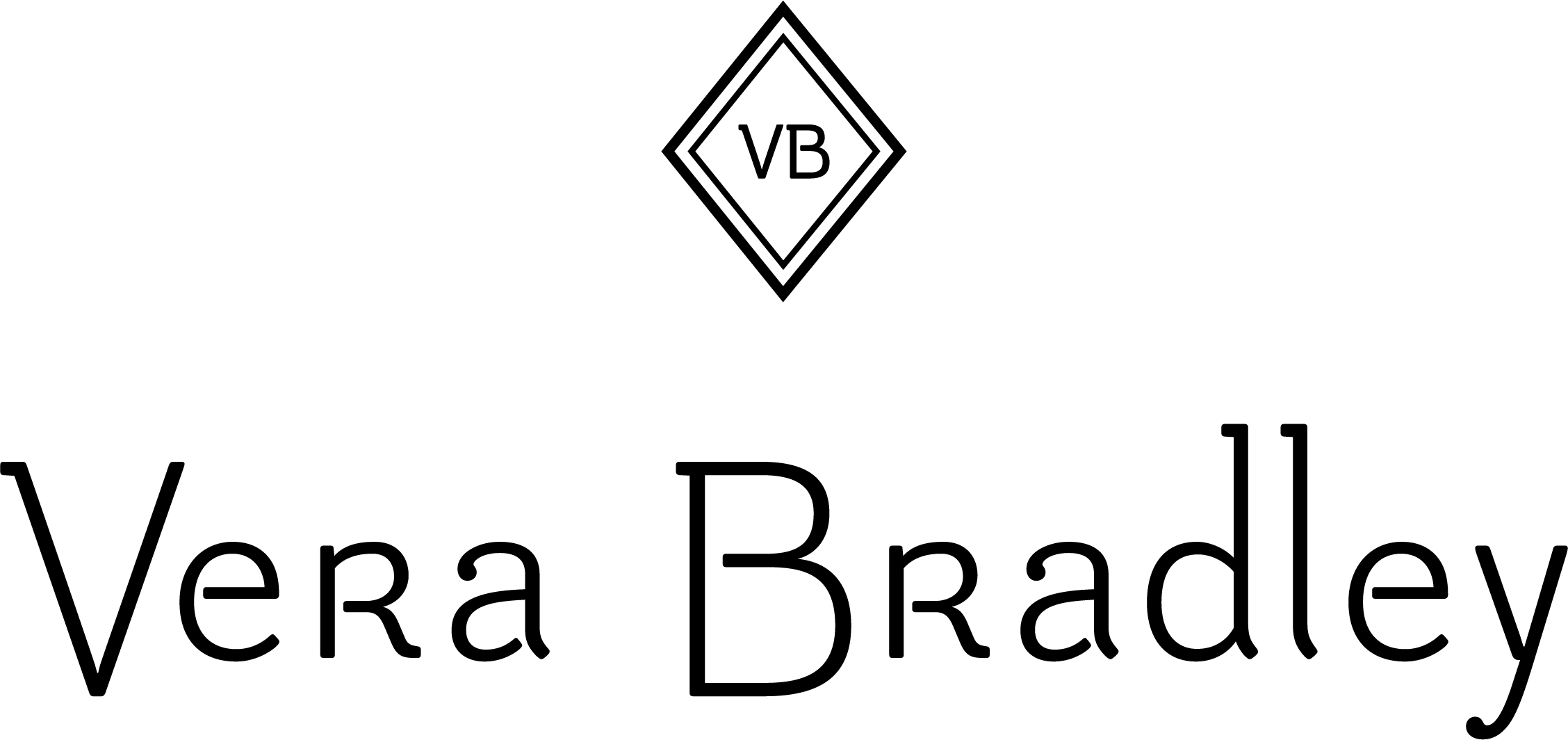 Innovator of the Year

Kari Parker, Central Noble School Corporation
Mike Werling, Mike Werling Farms
Startup Innovator of the Year

Brett Bloom, Dirt Wain
Manilal Chaudhar, Sunrise Apartments
Innovation in Education
MLK Montessori School
Trine University
Innovation in Banking & Finance
3Rivers Federal Credit Union
Northeast Indiana Talent Attraction
Innovation in Food & Agriculture
AccuTemp Products
Purdue Extension
Innovation in Healthcare & Fitness
Parkview Health
CrossFit Angola
Innovation in Construction & Engineering
MSKTD & Associates, Inc.
Jones Petrie Rafinski, Inc.
Innovation in Real Estate
Sunrise Apartments LLC
Secrist Marketing Group
Innovation in Retail
The Monogram Shoppe
Vera Bradley
Innovation in Law
Carson LLP
Indiana Legal Services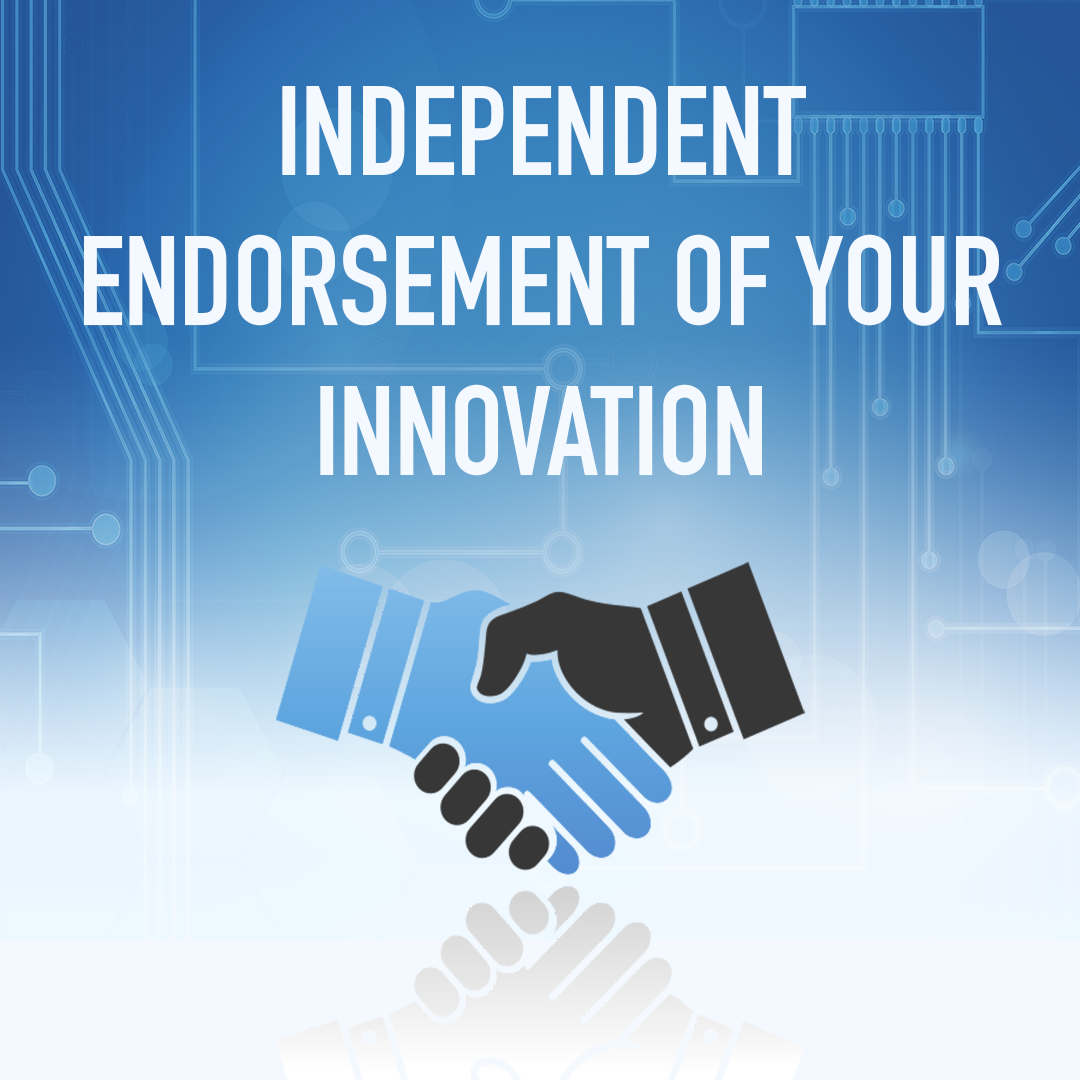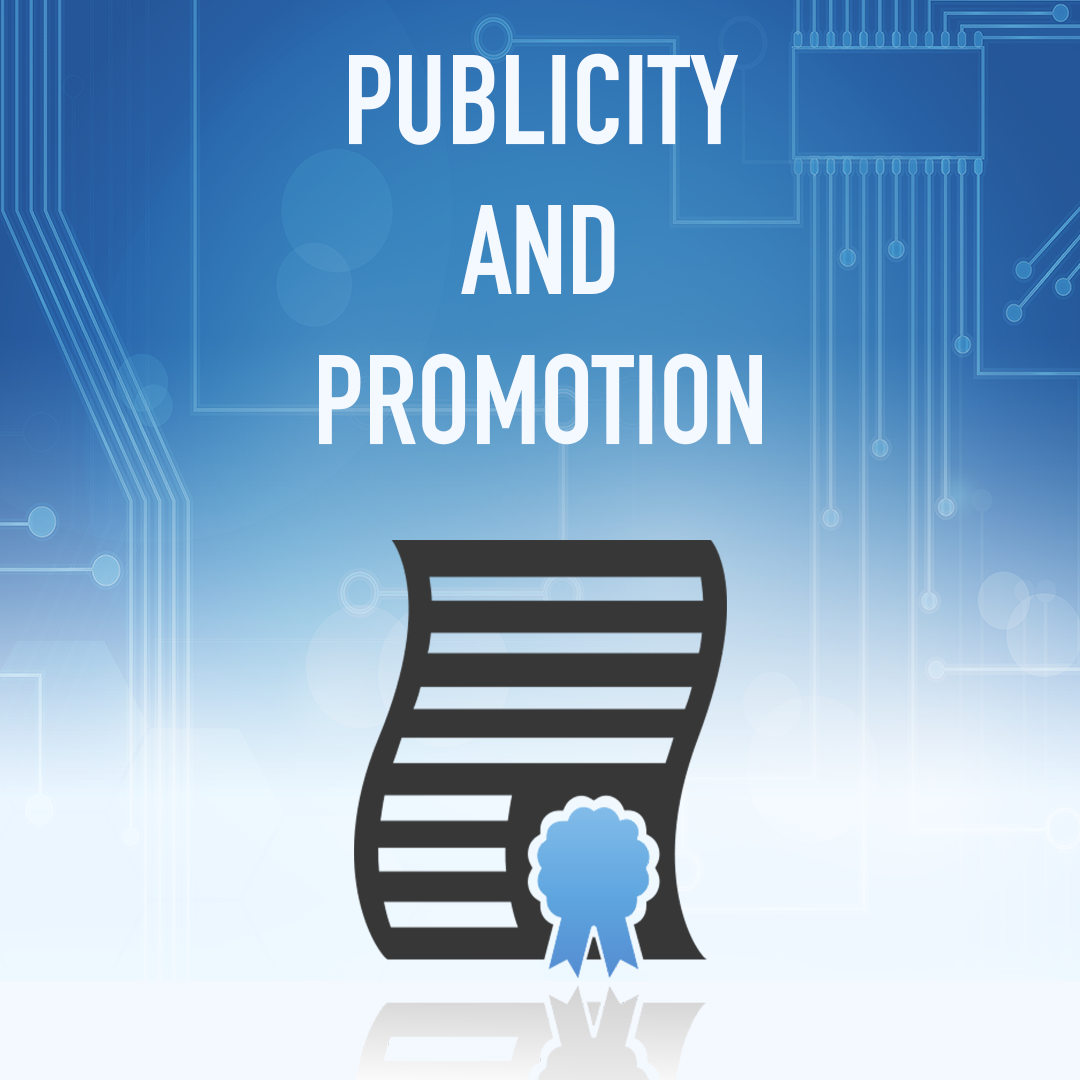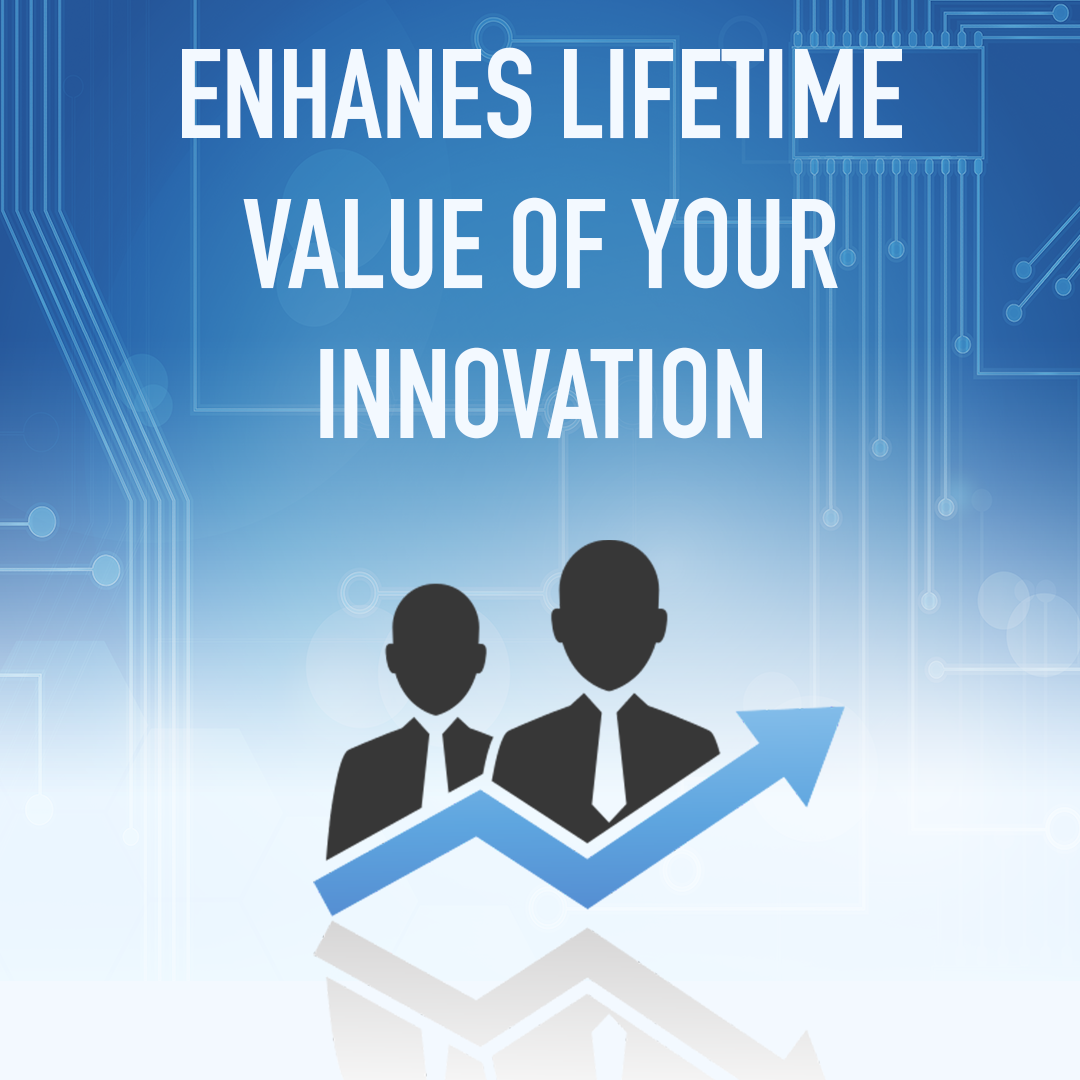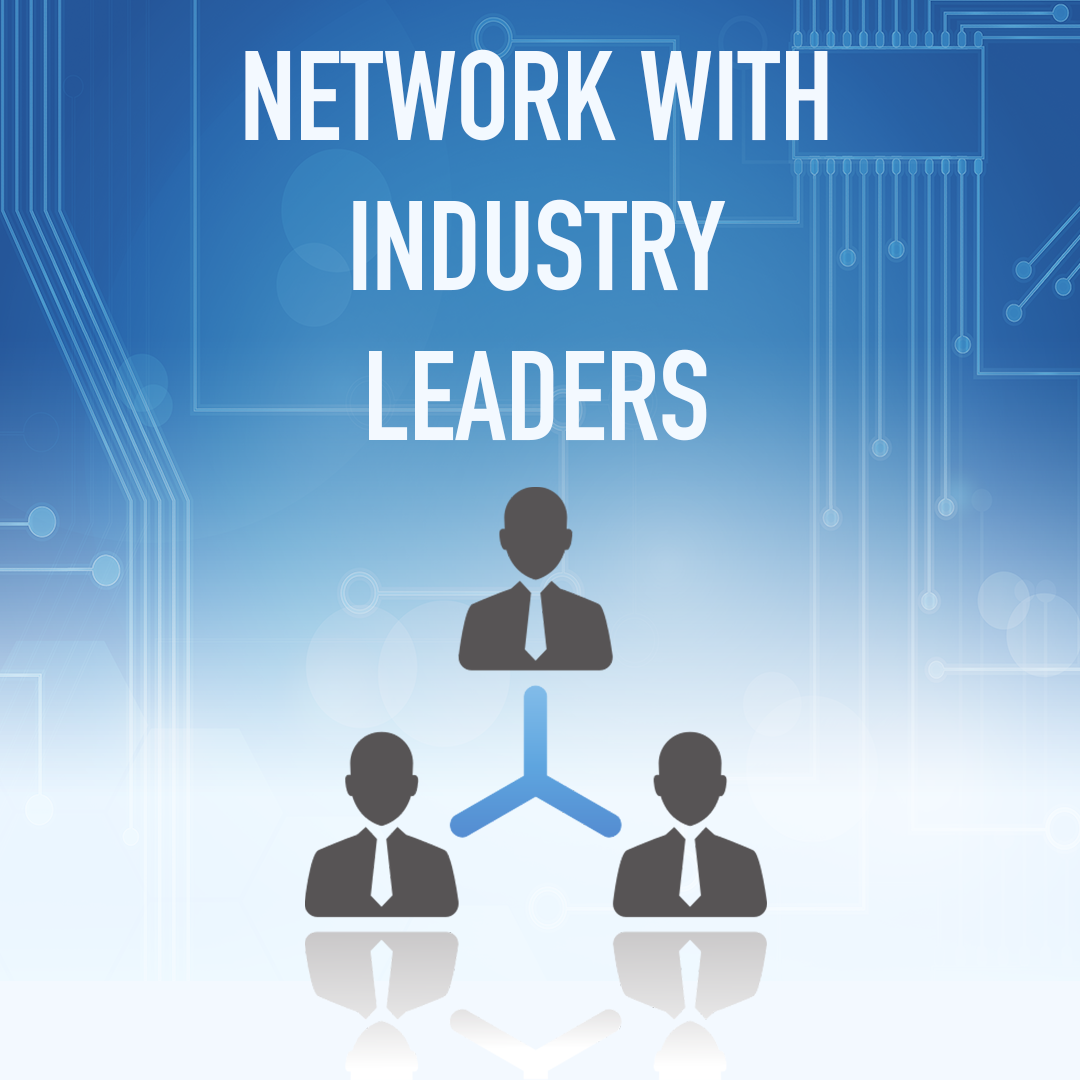 Sponsorships & Advertising Opportunities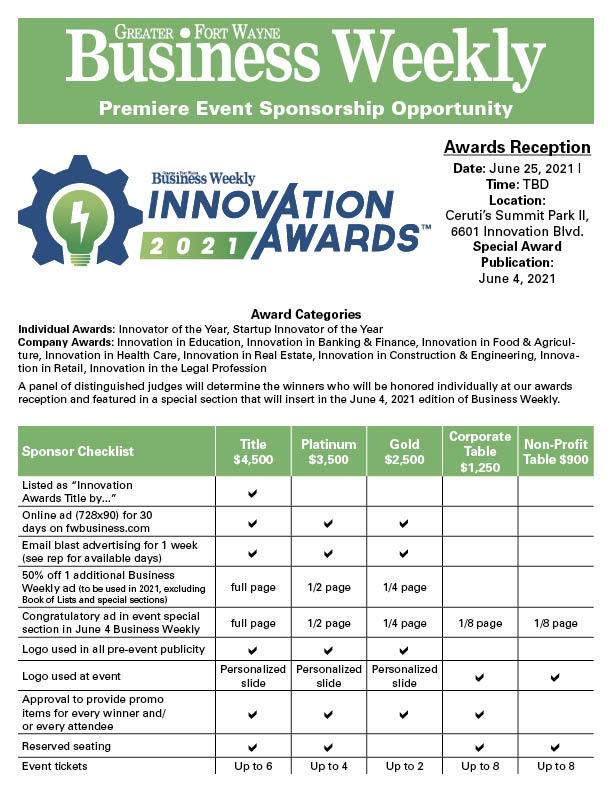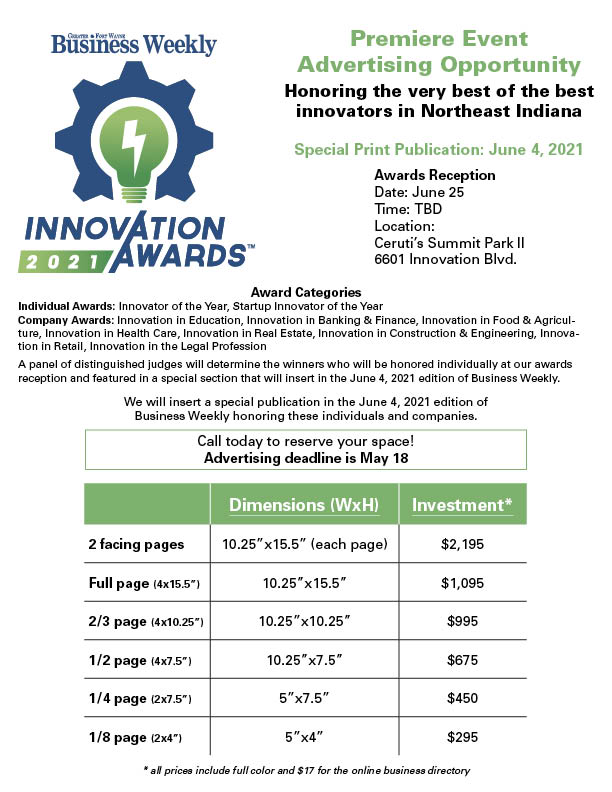 Innovative individuals and/or companies in:
-Education
-Banking/Finance
-Food/Agriculture
-Healthcare
-Construction/Engineering
-Real Estate
-Retail
-Law
YES... you can nominate yourself!
-Companies/individuals who have been nominated
-Business owners and executives
-Recruiters looking to meet talented individuals
-Supply chain professionals/vendors
-R&D, operations and product managers
-Anyone interested in discovering Northeast Indiana and Wester Ohio's vibrant, emerging technology